Click on Ad Below For More Information & To Purchase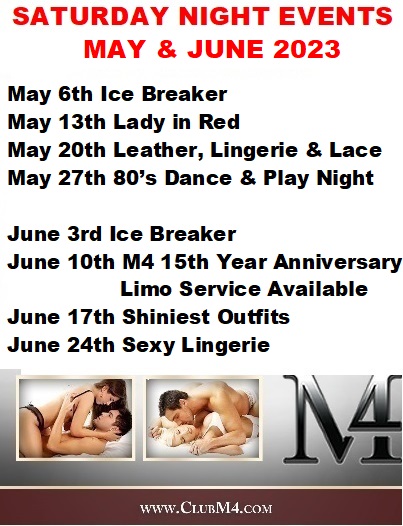 Saturday Nights  (Hours 9pm to 3am) 
Saturday Nights are exclusively for couples and single ladies.
It is a great night for couples to meet, chat, dance and play with other like minded couples and single women.
We always do themes on Saturday night but experience has taught us to keep the themes simple (ie Little Black Dress Night or Sexy Heels Night).
There is never any obligation to dress in theme but many couples have a lot of fun with it. It is always good to have an excuse to buy some sexy new outfits!
New couples are given a tour of the club and if you like, we will introduce you to other members of the club.
Our members are very friendly and open to newbies as well as experienced couples.
Saturday night hours: 9pm to 3am