SEX IN THE AFTERNOON WEDNESDAY AFTER WORK PARTY
3:00pm to 7:00pm
$20 Couples, $60 Single Men, Single Females Free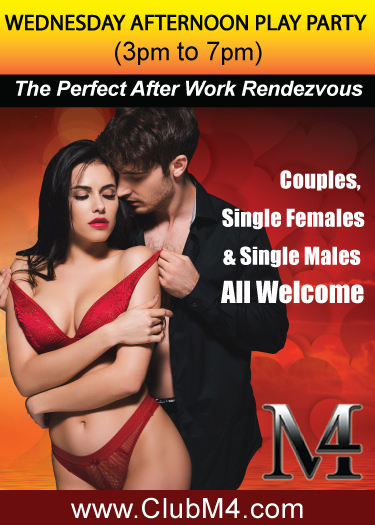 Bi Nights! Every Wednesday
We are not taking reservations for these events. You can just walk-in and pay for these nights at the door.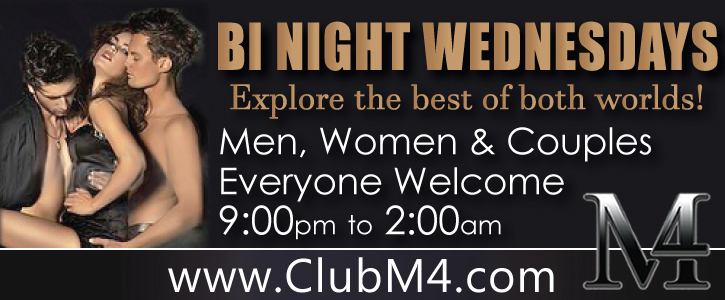 A true sexual adventure!  (9pm to 2am) Regular Wednesday Nights
$20 for Couples  Free for Single Females
$60 / Single Guys
Bi Night Wednesdays are an opportunity for anyone to explore their bi-curious or bi-sexual desires at their own pace without judgment. Everyone is welcome to attend and delve into their own options. Find out if the best of both worlds is something that interests you.  It's always a great night to make new friends and meet potential playmates.
Join us Wednesday Nights 9pm-2am