SEX IN THE AFTERNOON THURSDAY AFTER WORK PARTY
3:00pm to 7:00pm
$20 Couples, $60 Single Men, Single Females Free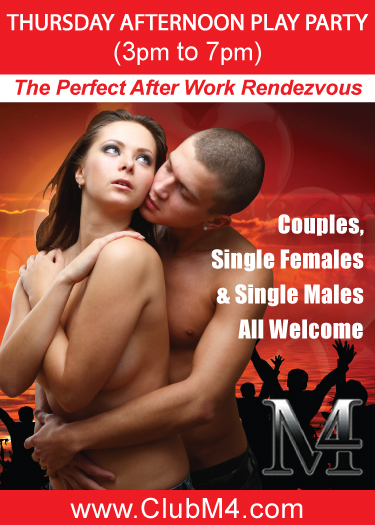 Sex in the Afternoon Play Parties Thursdays at Club M4
Did you ever want to leave work early and/or do something exciting and sexual after work?
Here is the perfect suggestion: come to Club M4 for our Sex in the Afternoon Play Party.
This is the ideal after work rendezvous, see you there.
New times are now from 3pm to 7pm.
Cost:
$20 /Couples, $60 /Single Male
Single Females Free
Club M4 Location
1989A Dundas Street East
Mississauga, Ontario
647-430-7975
www.clubm4.com   or www.menageaquatre.com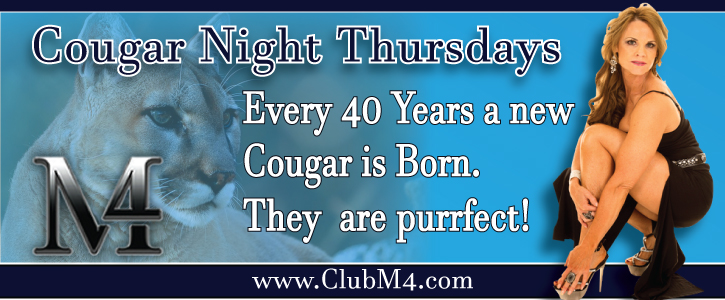 Club M4 Presents Cougar Thursday Nights (Every Thursday)
We are not taking reservations for these events. You can just walk-in and pay for these nights at the door.
It's the purrfect night to meet and play. Girls just love to have fun
$20 for Couples!
Single Women always FREE!
Single Guys – $60