SEX IN THE AFTERNOON THURSDAY AFTER WORK PARTY
3:00pm to 7:00pm
$40 Couples, $80 Single Men, Single Females Free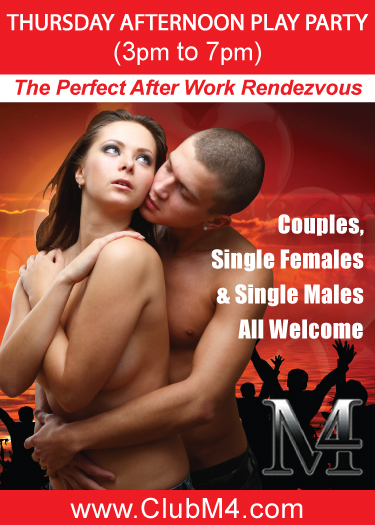 Sex in the Afternoon Play Parties Thursdays at Club M4
Did you ever want to leave work early and/or do something exciting and sexual after work?
Here is the perfect suggestion: come to Club M4 for our Sex in the Afternoon Play Party.
This is the ideal after work rendezvous, see you there.  Open 3pm to 7pm.
$40 /Couples, $80 /Single Males
Single Females Free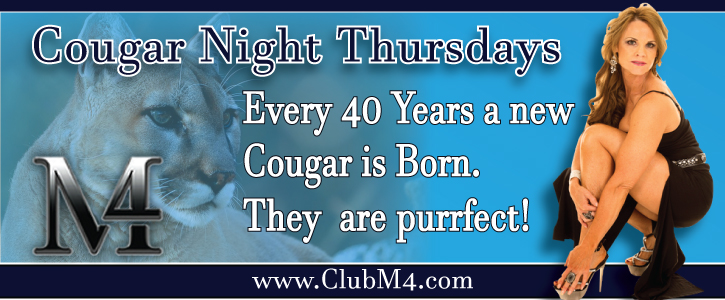 Club M4 Presents Cougar Thursday Nights (Every Thursday)
We are not taking reservations for these events. You can just walk-in and pay for these nights at the door.
It's the purrfect night to meet and play. Girls just love to have fun
$40 for Couples! Single Women always FREE! Single Guys – $80